Fundraising Events Group can assist with any event you are running and we also provide Event and Media Solutions to Other Events such as White Collar Fight Nights, Fashion Shows, Theme Events and Gala Balls.
These events are not available as Packages and are more bespoke and tailored to your requirements.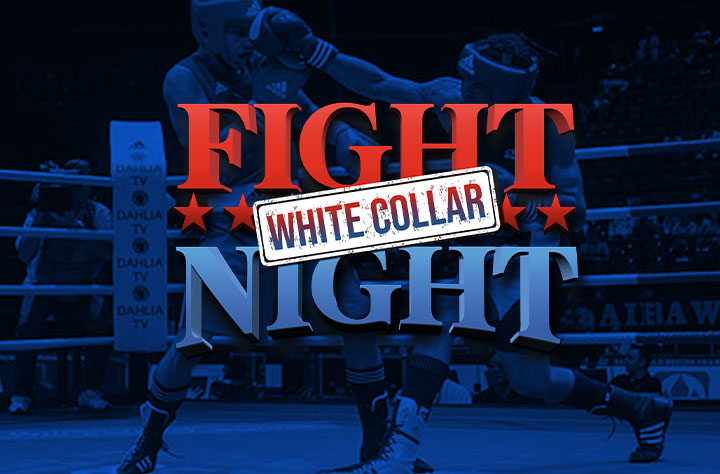 White Collar Fight Nights
Once of the first major Fundraising Events to hit the market for Clubs and Organisations, White Collar Boxing Fight Nights have been a huge success all over Ireland. Usually 32 Contestants (16 Bouts of 2 Boxers) would be held on the Night, with Contestants being Pre Trained for 6 Weeks prior in a Local Boxing Gym in the locality. We provide all the Event and Media Management, and Event and Media Production Crews to make this a WOW Factor Las Vegas Style Fight Night!
Hosting a Fashion Show is a fun way to fundraise. It can be very suited to Schools, Charities and Youth Groups. Models can be members of the Organisation both Kids and Mammys and Daddys! Funds can be raised through Ticket Sales, Advertisements and Sponsorship Opportunities in the Souvenir Booklet. Clubs can hold Charity Auctions, Raffles, have Designer Meet & Greets. We provide all the Event and Media Management, and Event and Media Production Crews to create an unforgettable night –  based on glamorous Milan, Paris, or London Fashion Shows,  with professional Catwalks, Lighting, and PA/AV solutions.
Theme Events & Gala Balls
Theme Events is a sister company of Fundraising Event. Theme Events are one of Ireland's leading providers of Corporate and Gala Ball Style Events, Award Ceremonies, and just about everything Themed. Linens, Drapes, Props, Lighting, Theme Sets, Centre Prices, we have the lot.
Call The Events Team at Theme Events for More Details on 01-8343300. Fundraising Events Group and Theme Events provide all aspects and Event and Media Manage – everything from start to finish. From Design, Media, Print, and Event Production.