RAISE €2,500 TO €5,000 IN PROFIT FOR YOUR CLUB, SCHOOL, OR CHARITY!
A Night at the Races – Race Night
Race Nights have been one of Ireland's most popular and successful Fundraising Events for the past 25 years. A simple event to organise, and within the capabilities of almost all Clubs and Organisations, a Race Night combines two of Ireland's most enjoyable activities – A Day at the Races, and A Night out with Friends! Race Nights can Raise €2,500.00 – €10,000 and more on average in a single night depending on the Club Size (and effort). We Provide Everything required for the Night including Starter Pack, Promotional Material, Race Card Design and Printing, and of course the Event itself, The Race Night, with Top MC, AV & PA Equipment, Tote Tickets, and Exciting Race Night Films. Everyone needs to Fundraise, and we have put together a Team of Professionals in every aspect of an Event: Event Management, Event Operations and Specialist Event Crews, Media Crews, Print Crews, and Event Crews, with Top Class MCs and DJs.
WE DO IT ALL, leaving the Club to concentrate on FUNDRAISING!
We believe RACE NIGHT SERVICES Event & Packages to be the most Extensive, Comprehensive, and most importantly PROFESSIONAL Package, in Ireland and contains everything your Club/Organisation will require including all Event Services and Media Services. Please see Event Packages Brochure.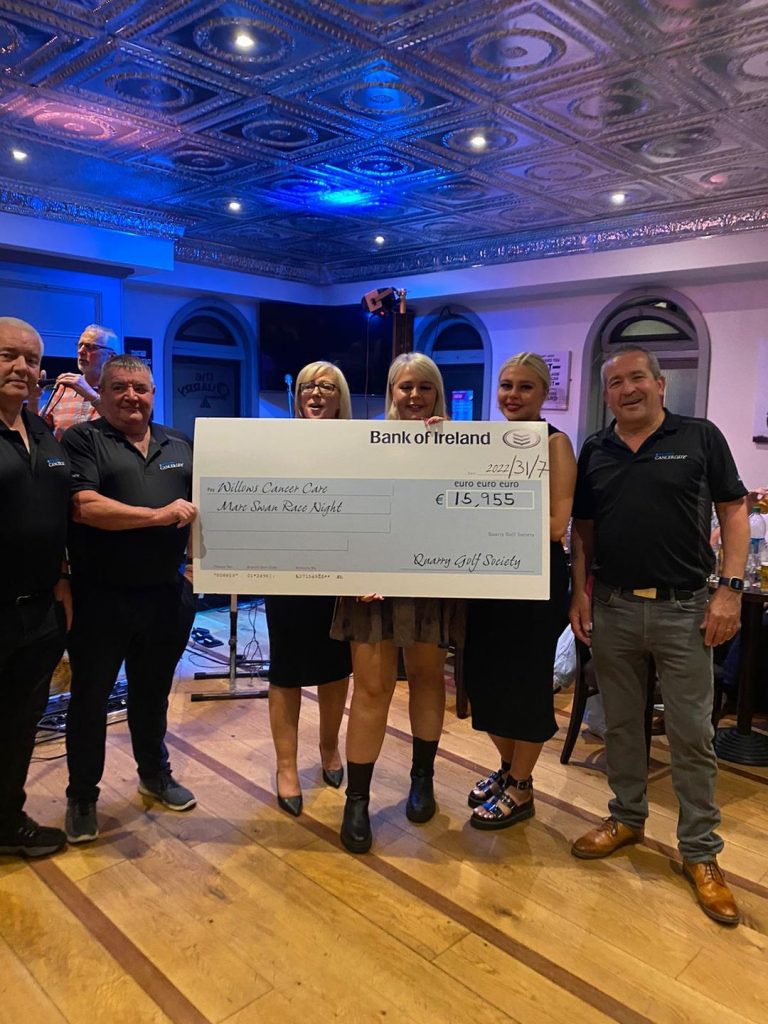 RAISE FUNDS QUICKLY & EASILY
WITH RACE NIGHT FUNDRAISERS
Ballymun Benefit Night
Cheque Presentation of
€7,345.98 Profit
From Race Night Fundraiser
Marc Swan Willows Cancer Support
Cheque Presentation of
€15,955.00 Profit
From Race Night Fundraiser
Book A Race Night Fundraiser
If you would like more information about Fundraising Events Ltd or any of the services we provide, please do not hesitate to get in contact with our experienced staff who will happily deal with your enquiry in a fast and efficient manner.
Alternatively, you can contact us using the Enquiry form on the right. We will do our best to reply to you within the same business day.
Tel:
01-8343300
Email:
info@fundraisingevents.ie
Web:
www.fundraisingevents.ie
www.racenightservices.ie