White Collar Fight Nights Fundraiser
Is your company, club or charity looking to raise funds? Try a fun filled White Collar Boxing Fight Night!
Get ready for a night of non-stop action and excitement at our White Collar Fight Night Fundraiser! Our team of experienced event planners will bring together members of your club and professional boxing coaches for an unforgettable evening of high-energy matches. Whether you're a die-hard boxing fan or just looking for a unique and thrilling night out, our White Collar Fight Night Fundraisers are the perfect choice. With opportunities to bet on fighters, make donations, and cheer on your club members, there's something for everyone. 
Why Choose A Fight Night Fundraiser?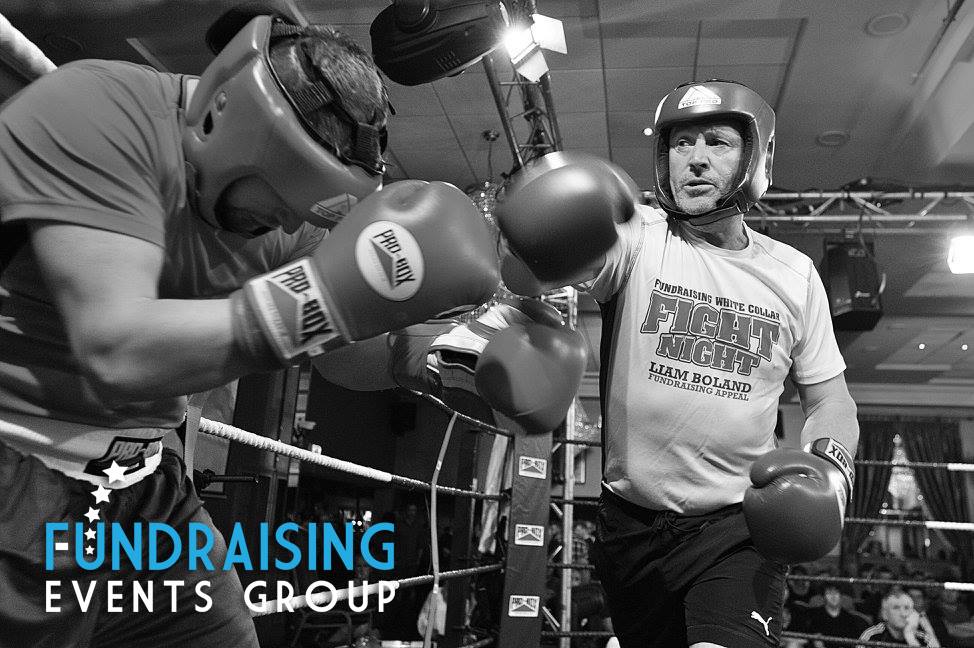 Holding a boxing fundraiser can be a great way to funds for your club or charity and to create awareness. Whether you're looking to support your local community, a specific organization, or a national cause, a White Collar Fight Night fundraiser can bring in much-needed support.
White Collar Fight Night fundraisers are a unique and exciting way to bring people together for a good cause. The high-energy matches, cheering crowds, and opportunities for interaction and involvement make for an unforgettable event that people will be talking about for weeks to come.
For amateur boxers, a boxing fundraiser can provide an opportunity to showcase their skills and gain experience in a supportive environment. Whether you're a seasoned fighter or just starting out, you'll have the chance to demonstrate your strength, technique, and determination.
White Collar Fight Night fundraisers are a great way to engage the local community and bring people together. With the common goal of supporting a good cause.
Lastly, boxing fundraisers are simply a lot of fun! Whether you're a boxing fan or just looking for an entertaining night out, you'll be on the edge of your seat as you watch the matches unfold and cheer on your favourite fighters.
Get In Touch With Our Team For More Info