60 CAST MEMBERS - 7 MOVIES - 8 MOVIE AWARDS
WHO ARE YOUR CLUBS MOVIE STARS?
Raise €75,000 in profit for your club, school or charity!
Roll out the Red Carpet – The Stars are coming to town, and Fundraising for your Club! 60 Members of your Clubs finest ACTORS and ACTRESSES will Star in Leading and Supporting Roles in 7 Movies such as Forest Gump, Taken, The Godfather, The Snapper, Jerry Maguire, to name a few. Over a 4/5 Week Period, before Filming, our Drama Coach will run a Casting Night and then teach your Contestants Acting, their Roles, and all the basics required to make them into Movie Stars. The Movies will then be screened at a Gala Ball & Awards Ceremony at a Local Hotel or Venue.
The event is based on 60 Contestant's taking part and being Cast into 1 of 7 Movies. Fundraising will consist of a mixture of Club Fundraising including Main Sponsors, Movie Sponsors, and Advertisements in the Booklet, and Contestant Fundraising including Contestant Sponsors, Sponsorship Cards, and Ticket Sales. The Winning Movie on the night will be more likely to come from Successful Fundraising Contestants so this is very well incentivised forFundraising for theClub. Usually, a target of 750 Ticket Sales would be in place and a suitable Venue to cater for these numbers. Please see our Revenue Streams brochure for more information on Fundraising Revenue Potential from this Event. Clubs have raised over €100,000 on many occasions
Our EVENT PACKAGE contains everything your Club/Organisation will require including all Event Services and Media Services.
IRELAND'S LARGEST FUNDRAISING EVENT FOR FUNDRAISING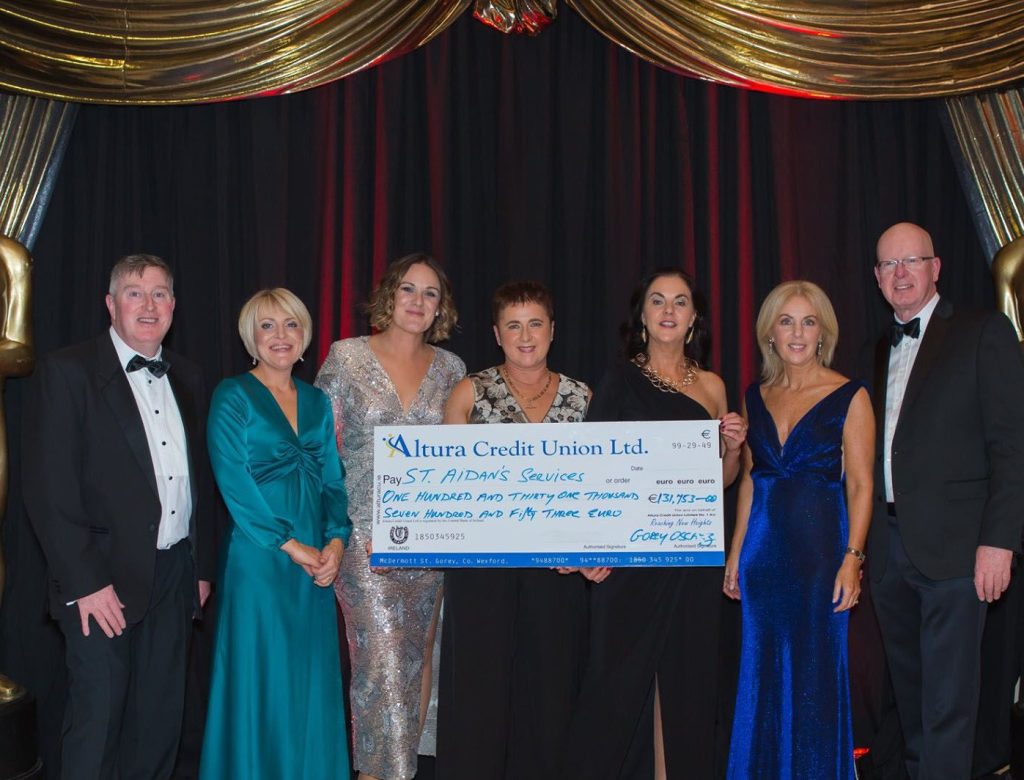 St. Aidan's Day Care Centre Gorey
Cheque Presentation of
€131,753.00
Profit From The Movie Awards Fundraiser
Galway Hospice
Cheque Presentation of
€108,703.22
Profit From The Movie Awards Fundraiser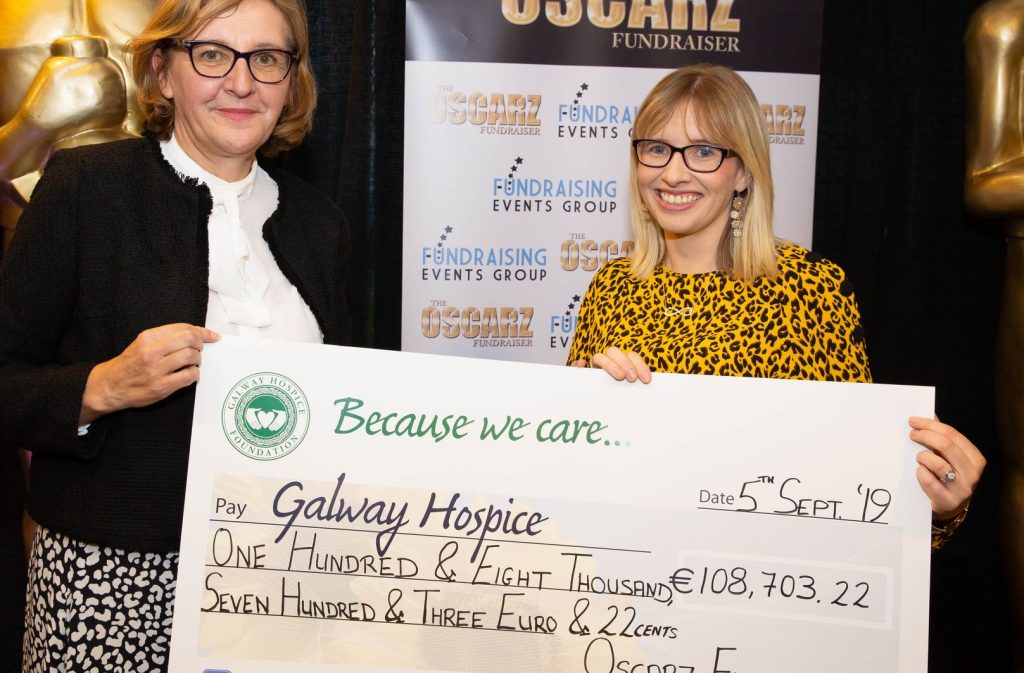 Book The Movie Awards Fundraiser
If you would like more information about Fundraising Events Ltd or any of the services we provide, please do not hesitate to get in contact with our experienced staff who will happily deal with your enquiry in a fast and efficient manner.
Alternatively, you can contact us using the Movie Awards Enquiry form on the right. We will do our best to reply to you within the same business day.
Tel:
01-8343300
Email:
info@fundraisingevents.ie
Web:
www.fundraisingevents.ie