IRELAND'S NUMBER 1 CASINO NIGHTS PARTY PROVIDER
THE PERFECT PRE MEAL ICE BREAKER OR MAIN EVENT ENTERTAINMENT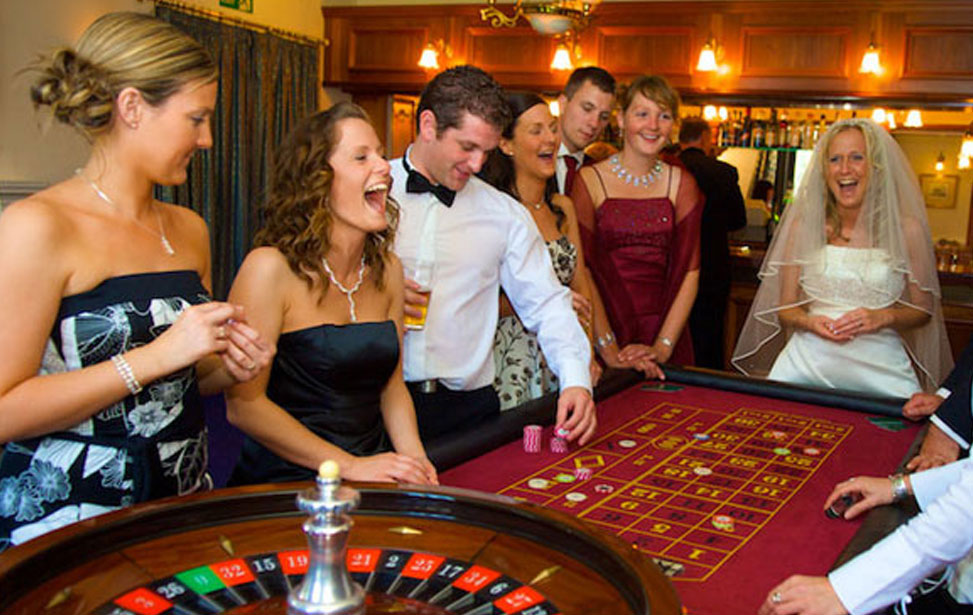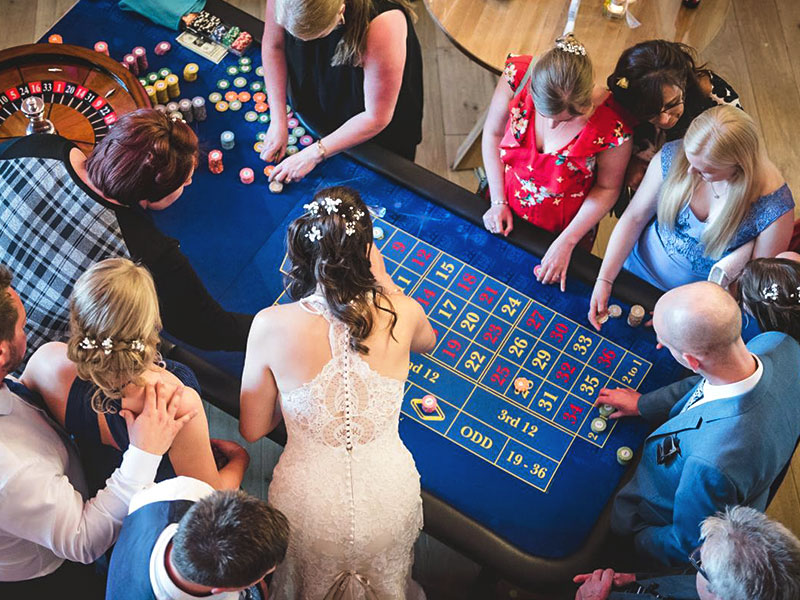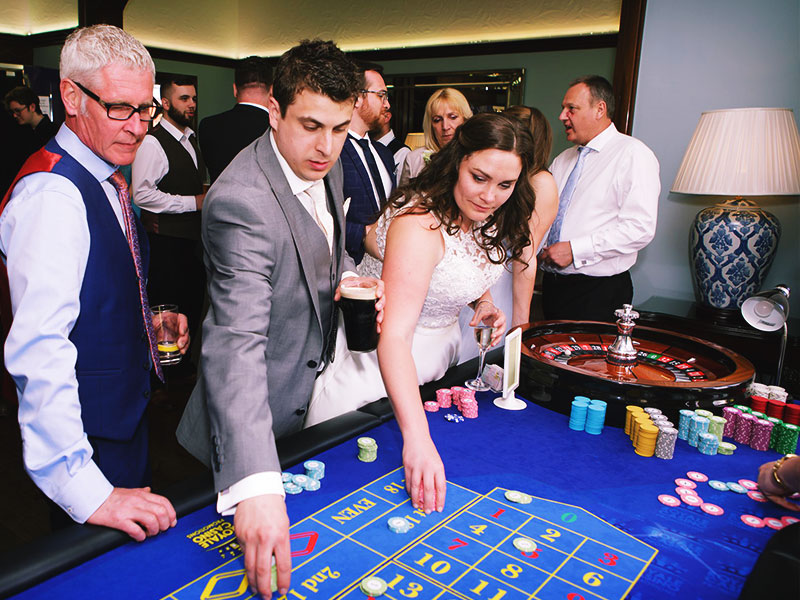 Fun Casino Nights Ireland, have several options for your Wedding Casino Night. From the afternoon slot to the Main Entertainment Night before the band, Casino Nights are a match made in heaven for Wedding Entertainment.
1. Pre Meal, Drinks Reception:
We all know the wait when we all arrive back at the hotel after the wedding reception. There is a substantial period while the Bride and Groom get photos taken, a Pre Meal-Casino Night is a great way to fill this time and keep guest entertained. It's a bit early in the day for jumping around with Party Games so our Blackjack and Roulette can simply be a side show. Our Package will provide anything from just 1 single table to 3 (1 Roulette and 2 Blackjack). It is more economical to have 2/3.
2.Main Night Entertainment:
The Power Hour, this is where all your guests will get up for a Casino Night Power hour straight after the Meal and Speeches. Guests will be given $1,000 in Play Chips for an hour at the Casino Tables, but our Top Class MC will give play Party games for bonus chips. This is a great Ice Breaker and leads straight into your Band and DJ. If there is no band for the night this can be extended to 1½ hours and lead into DJ, a replacement for the Band. Our usual Packages for the Main Night Entertainment are between 6 to 10 Casino Tables.