White collar fight nights
DESIGN & PRINT
VIEW OUR PROMO KITS AND SOUVENIR BOOKLETS
Samples of our Print and Design: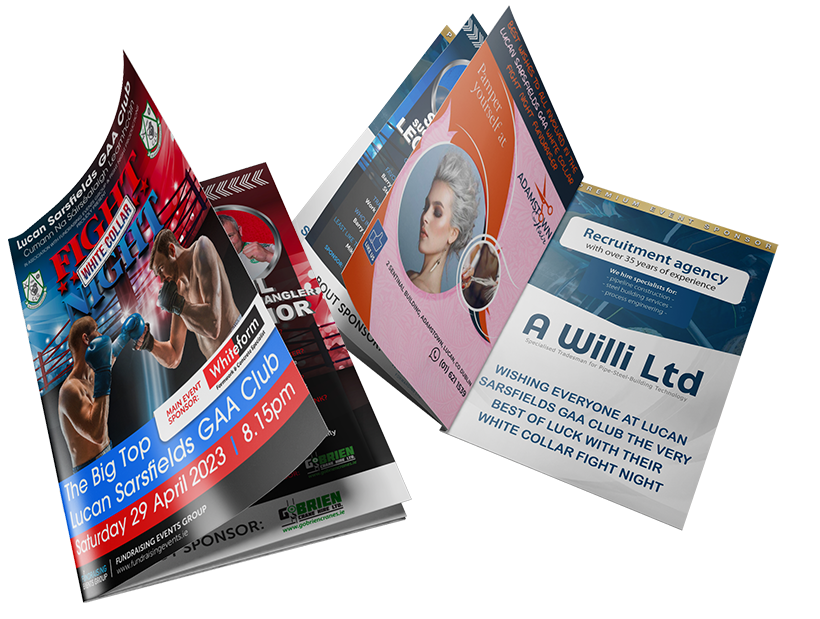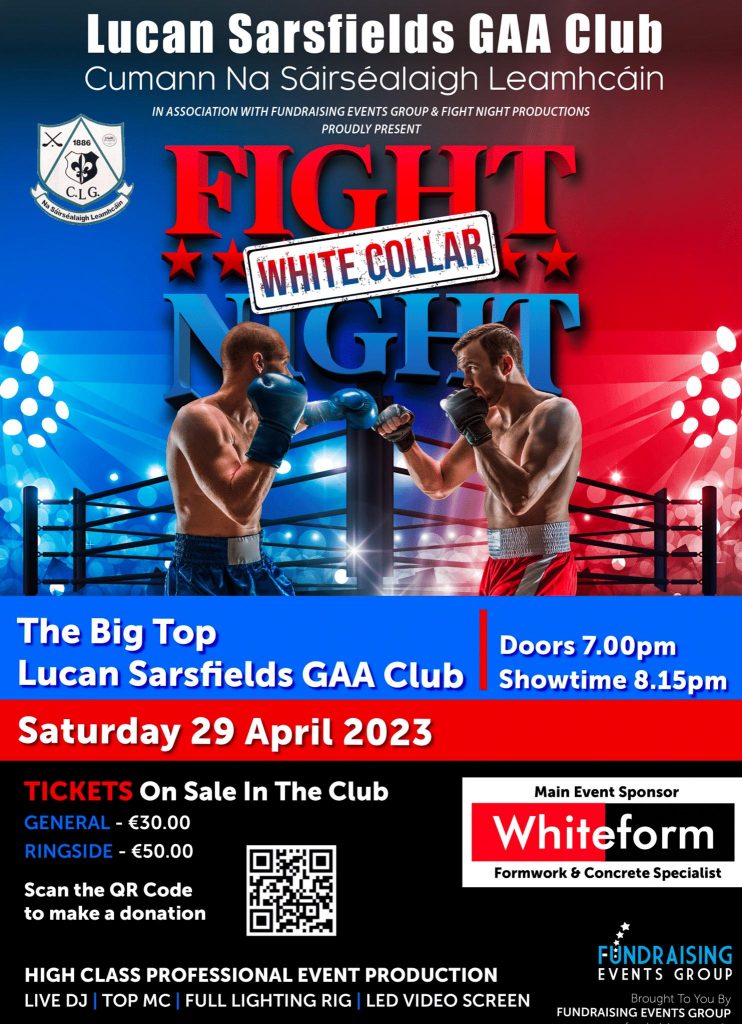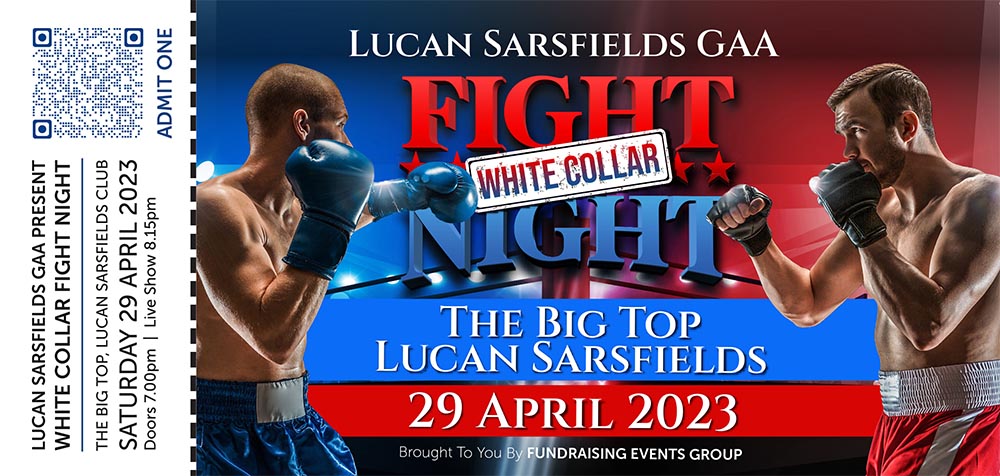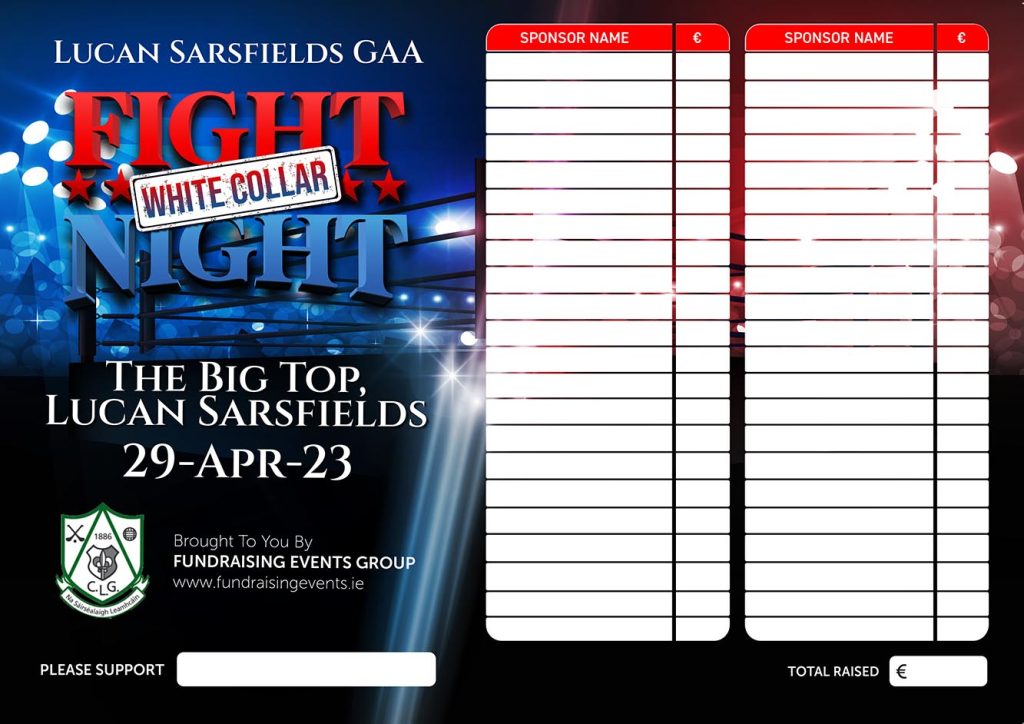 BOOK WHITE COLLAR FIGHT NIGHT FUNDRAISER!
If you would like more information about Fundraising Events Ltd or any of the services we provide, please do not hesitate to get in contact with our experienced staff who will happily deal with your enquiry in a fast and efficient manner.
Alternatively, you can contact us using the White Collar Fight Night Enquiry form on the right. We will do our best to reply to you within the same business day.
Tel:
01-8343300
Email:
info@fundraisingevents.ie